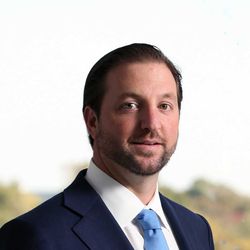 Ron Zach
President & Chairman of the Board
Ron's extensive experience, commitment to excellence, caring, and his compassionate style are his greatest strengths as a leader. His career in the mortgage industry started in 2001 on the front lines for another national lender. NRL Mortgage capitalized on Ron's skills to help expand their team. In his first year at NRL, he grew the company from 200 million in volume to 400 million in annual sales - more than doubling the volume. Currently originating about $3.0BB in annual residential mortgages, with over 60 locations, licensed in 48 states.  
As President and Chairman of the Board of NRL, he believes in taking care of clients and getting the deal done. Ron's vision is to grow NRL into one of the top mortgage companies in the country. Some of Ron's awards are, a Top 40 under 40 Rising-Star Award from Housing Wire, a national housing publication, the Next 40 Mortgage Professionals to Watch from the National Mortgage Professional, the Hot 100 by Mortgage Professionals of America, the Who's Who in Real Estate by Houston Agent Magazine and Ron was also honored as a Most Admired CEO by the Houston Business Journal.
Ron is also very active in the local community and is an active member of the Texas Association of Mortgage Bankers Association as well as the National Mortgage Bankers Association.  He is a Houston native and left only for a short while to attend the University of Texas in Austin, graduating in 2001 with a BA in Economics. Ron is also a Harvard Alumni from Harvard Business School.  He returned to his roots in Houston, where he now lives with his wife and their three children.