About NRL
We've built our business by providing the most important thing a lender can: Reliability.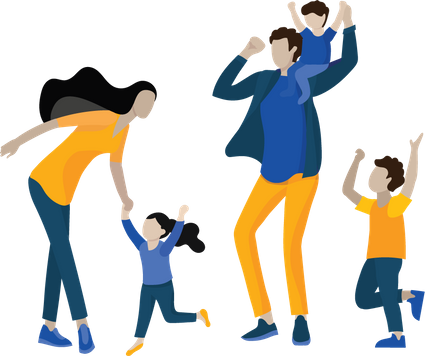 Our Philosophy
Our approach to business can be summed up in two words – Reliability Matters.
Embracing reliability as a core value on paper is the easy part. We've made it a habit. From the top down, we have a culture that celebrates steadfast service to our customers, partners, employees, and communities. We believe in earning the confidence of the people we work with by empowering them with information and treating them with compassion. We mind the details, because we know that following through on the small things is what prepares us to perform when it matters most.
Over the years, we've built our company by keeping our mission to be the most reliable lender in the business at the center of every decision we make. We've built a foundation of sustainable processes that enable us to deliver on every promise, every time, and we continue to invest in innovation that ensures we'll be here to serve the next generations of homeowners. That's why people around the corner and across the nation rely on NRL Mortgage to get them home.

Our Core Values
At NRL Mortgage, our core values aren't simply a list of aspirations. We are committed to representing our values in all aspects of our daily operations They guide our relationships, underlie our decisions, and inform our actions. They form the foundation on which we achieve success for both our company and our customers.
2007
Nations Reliable Lending was founded
2011
Named to Inc. 5000 list of Fastest-Growing Private Companies in the U.S.
2013
Licensed in 13 states + Washington D.C.
Named to Inc. 5000 list of Fastest-Growing Private Companies in America
2014
Licensed in 23 states
Operating in more than 40 branches
2015
Named to Inc. 5000 list of Fastest-Growing Private Companies in America
Named a Top Workplace by the Houston Chronicle
Licensed in 38 states
NRL President, Ron Zach, awarded Housing Wire's 40 Under 40 Rising Star Award
2016
Licensed in 43 states
Named to Inc. 5000 list of Fastest-Growing Private Companies in America
Named #17 on Houston Business Journal's Fast 100 List
Named a Top Workplace by the Houston Chronicle
Close $1 billion in total loan volume
2017
Licensed in 45 states
Operating in more than 55 branches
Named a Top Mortgage Employer by National Mortgage Professional Magazine
Named to Inc. 5000 list of Fastest-Growing Private Companies in America
Named a Top Workplace by the Houston Chronicle
NRL President, Ron Zach, named to NMP Magazine's 40 under 40 List & MPA Magazine's Hot 100 List
2018
Nations Reliable Lending rebrands to NRL Mortgage and reveals new logo
Awarded as a Top Mortgage Lender in Top Dollar Volume by Scotsman Guide
President Ron Zach awarded as a Most Admired CEO by the Houston Business Journal
Named a Top Workplace by the Houston Chronicle
2019
Named to Mortgage Executive Magazine's list of Top 100 Mortgage Companies in America
President Ron Zach named to National Mortgage Professional Magazine's list of 40 most influential mortgage professionals under 40
NRL celebrates its highest month in production in the history of the company in May 2019
Named a Top Workplace by the Houston Chronicle for the 5th year