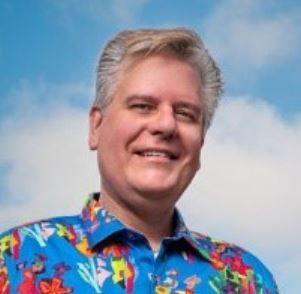 John Frels
Loan Originator
NMLS ID 282056
Mobile: 713-822-0475
1220 Augusta Dr., Suite 600, Houston, TX 77057
About
At NRL Mortgage, we believe that what we do is important, but what defines us is how we do it. From before you apply to long after you close, we guide you through the most important transactions of your life by providing the most important thing a lender can: reliability. Founded in 2007 and headquartered in Houston, Texas, NRL Mortgage is currently licensed in 45 states and the District of Columbia. We specialize in the origination of residential mortgage loans across the United States. These loans include conforming conventional loans, jumbo loans, loans guaranteed by the Veterans Administration, loans insured by the FHA, and loans backed by Rural Housing Department / USDA. We pride ourselves on delivering the highest level of service in order to bring the best in residential lending experiences to our customers.
1220 Augusta Dr., Suite 600, Houston, TX 77057
Mobile: 713-822-0475
Available
Monday

9am

–

5pm

Tuesday

9am

–

5pm

Wednesday

9am

–

5pm

Thursday

9am

–

5pm

Friday

9am

–

5pm

Saturday

Closed

Sunday

Closed
Andrew N.
John was great to work with. Always timely, available, positive and genuine from start to finish.
Kyle H.
John Frels is so fricking AMAZING! He was so very patient with me and his hilarious, extraordinary customer service just blew me away. I have never worked with a better Mortgage Broker!! Thanks John for making this entire process so easy and stress free!!
Jeremy B.
I was a 1st time homebuyer and totally inexperienced. John was extremely patient and did an amazing job at breaking things down in terms that I could understand. He was always available for my questions and provided a great buffer for several of my "panic" episodes. His knowledge of the industry played an integral part of utilizing work-arounds that turned negative situations into positives. Given the high level of complexities we encountered , John not only handled each issue with professionalism and success, but also made it educational and enjoyable!